Ordering a Uniform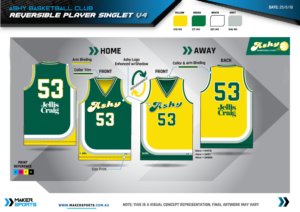 All players of the Ashy Basketball Club require a uniform to play and players are responsible for purchasing a uniform. Uniforms are ordered online and can be done at any time throughout the Winter or Summer season. However, we are in the process of changing over to ordering direct with Maker Sports. This site will be up and running very soon, meanwhile please email the uniform coordinator with all your uniform requests.
Please note: only current registered players should order a uniform.
To make sure your uniform is ready for the season you need to order in advance. Uniforms take between 5-6 weeks to be delivered. Any late requests need to be emailed directly to the uniform coordinator.
Please note that all number allocations for new players will be done by the club to avoid clashes within teams and across age groups. For replacement uniforms where there has been no change in team, your current number can be re-ordered.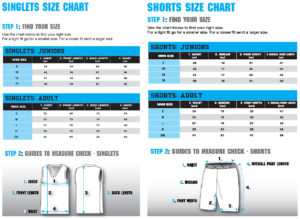 It is possible to order the shorts and shirts separately.
Sizing
Sizing needs to be decided by the purchaser. Uniforms are supplied through Maker Sports and come in both junior and adult sizes. Please see the sizing chart below.
Hoodies –
ON SALE!
We also offer a grey Ashy Hoodie that can be ordered through the club. As we currently have limited stock, please contact the uniform coordinator directly. Hoodies are currently on sale for $20 each. Get in quick as there is limited stock/sizes available.