At our recent club day, the members voted unanimously to become the Ashy Lightning. In the spirit of this change, we are modifying the uniforms, website and Facebook pages to adopt Ashy Lightning as our club name moving forward.
New Uniforms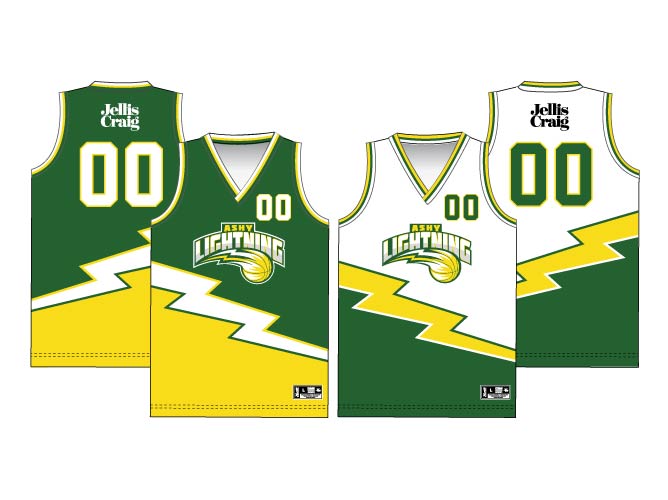 In addition to rolling out a new uniform, we are adopting a new approach for ordering, where each family will be able to order direct with our supplier. We have also moved to Australian made uniforms and been able to keep the cost at a reasonable rate.
It is important to note that the new uniforms do not replace the old uniforms. The new uniforms have been designed to be different (and we think are a substantial upgrade) but can be worn as well as the old uniform. This will allow for an extended transition period so that players can play in either uniform.
We are also adding a specific girls cut short option. This is recommended for players in under 14 and above (although not mandatory). This will be live on the portal shortly.

Uniform Portal
Members will be able to access the following link to order their new uniforms: mymaker.com/ashburton
Each family will require a unique login in order to place an order. You will receive an email direct from the supplier with instructions on how to place your orders.
The cut-off for placing uniform orders is Sunday 10th April for the 1st batch of orders, in time for Winter 22 Season.
Visit Uniforms for more information on uniforms and sizing.